I adore love stories (maybe you can tell since I'm a romance writer
). That special magic that occurs between a man and a woman is more powerful than superheroes, more exciting than car chases, and more touching than the saddest of medical dramas. In my opinion nothing can touch a good love story that makes you feel at the deepest level.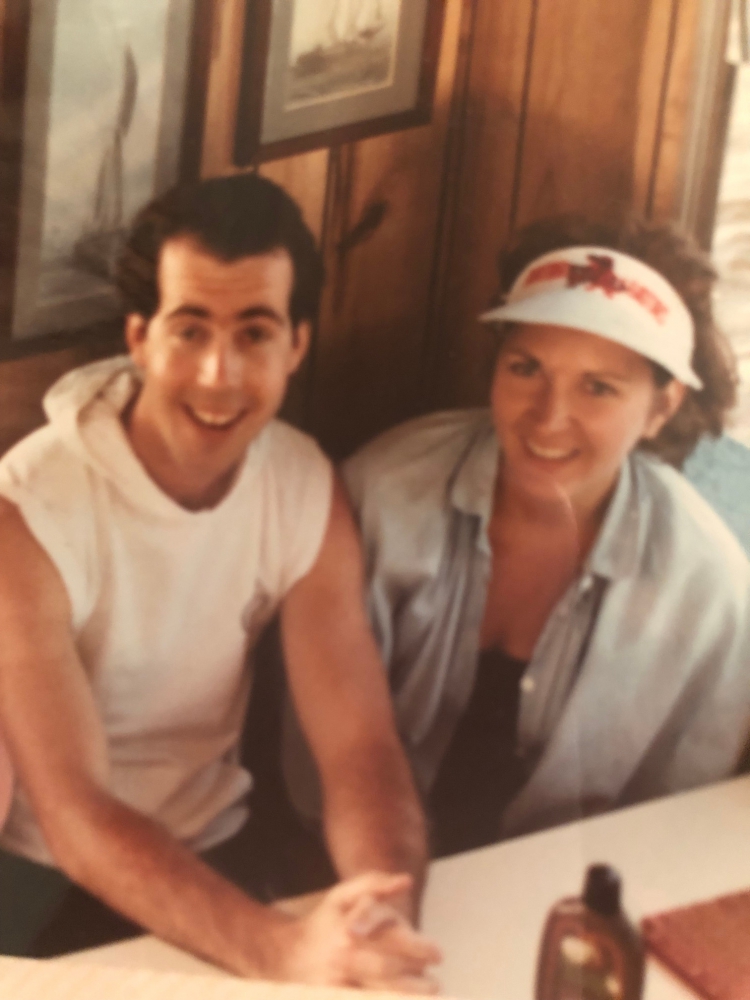 Thirty-two years ago, I had my very own love story come true when I met a tall, dark, and handsome man at a young adults Bible study. It was the custom to draw a name out of a basket passed around in order to meet someone after the meeting. This man chose my name. First you should know, I was not looking for a boyfriend. Actually, at that point in my life, I was a little tired of dating and was happy and content to be single. Then this man introduced himself to me, a smile on his face and obvious joy in his heart and I thought, "Good grief, another one." And he thought for sure I was a cold fish.
Not the beginnings of a brilliant romance. It would seem.
As time went by, we got to know each other as friends, actively involved in this amazing young adults group. Neither of us wanted more. I enjoyed his dry wit and dedication to the group. He enjoyed my laughter. Through the months the friendship deepened.
We didn't put on airs with each other nor did we try to be something we weren't. We just had fun together. He'd call me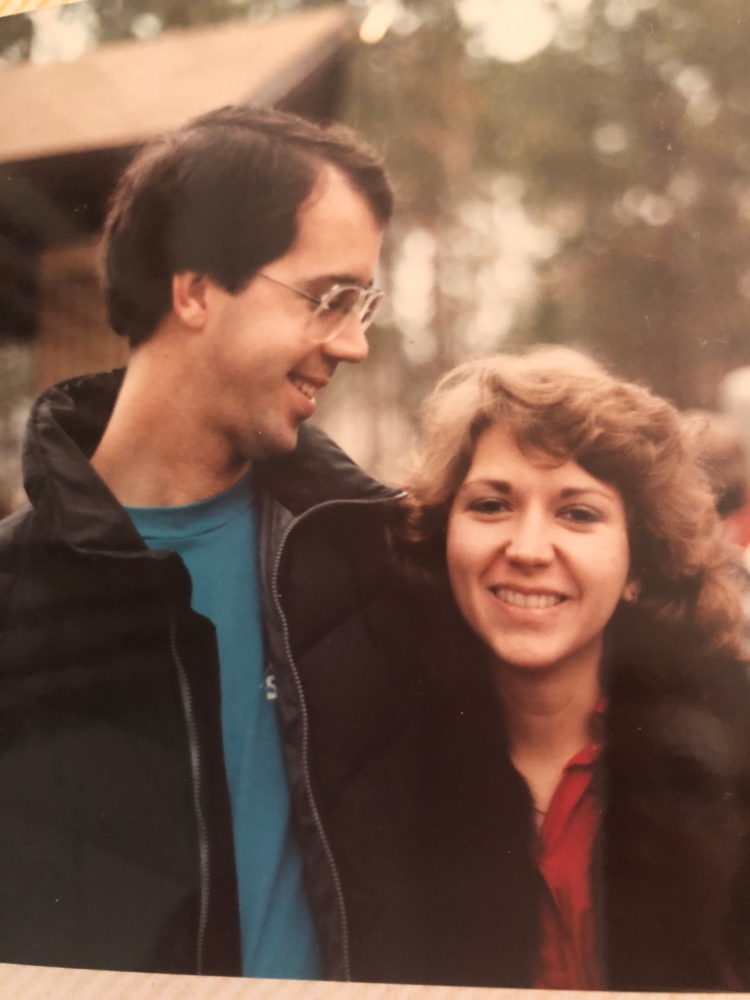 up on a Saturday and if I weren't busy we'd go out to see a movie. Just as friends. We'd laugh over crazy plots. We'd laugh over the concession stand worker's blank expression when he asked for 7UP without caffeine. Silly things.
Then one night, after a day with friends out on the river, he kissed me. It wasn't expected, and took me by complete surprise, even more so my reaction. It wasn't a sweet little touch, nor was it a ravishing, back against the wall kiss, although I have no trouble with either. No, this kiss was perfect. A lightning burst in the brain, a punch to the solar plexus, the hope and promise of possibilities. Perfect.
We began dating as a couple but as all good love stories go, our relationship was tested and tried before either of us was ready to commit. Just as it should be. And when the time came, he asked my father for my hand. Sweet. After receiving an overwhelming yes from Dad, he came to my apartment and on bended knee took my trembling hand and asked me to be his wife. It seems like just yesterday. I've never regretted the decision.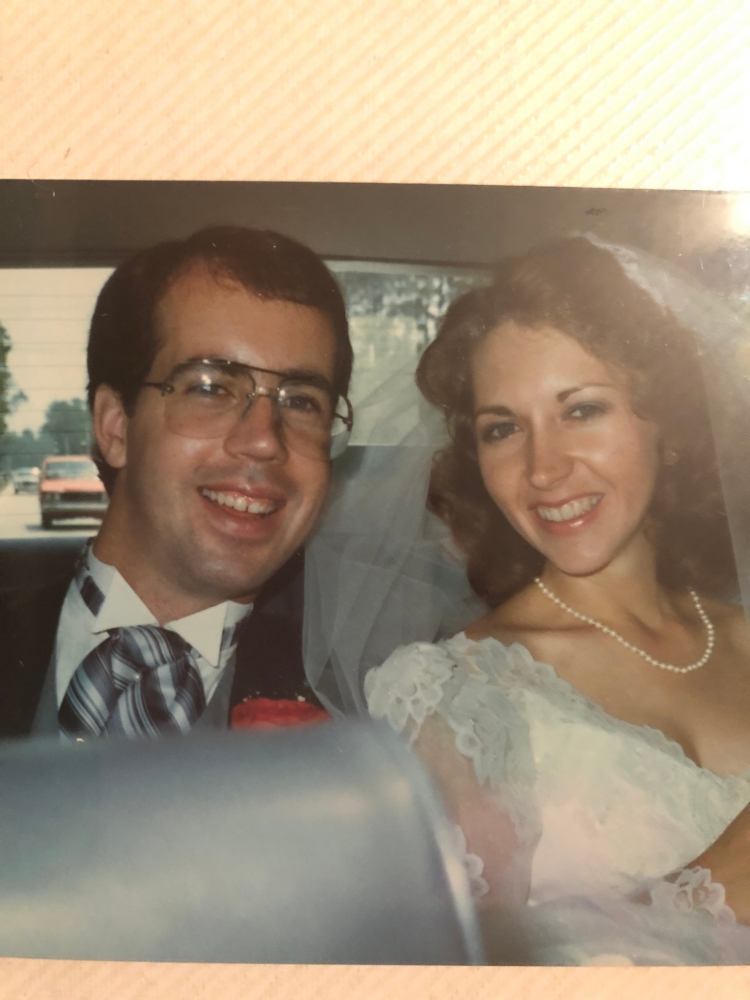 And in the way of great closings to romance novels, the last time we went to the young adults group before we married . . . I drew his name from the basket.
Happy Valentine's Day from Biff and Malinda!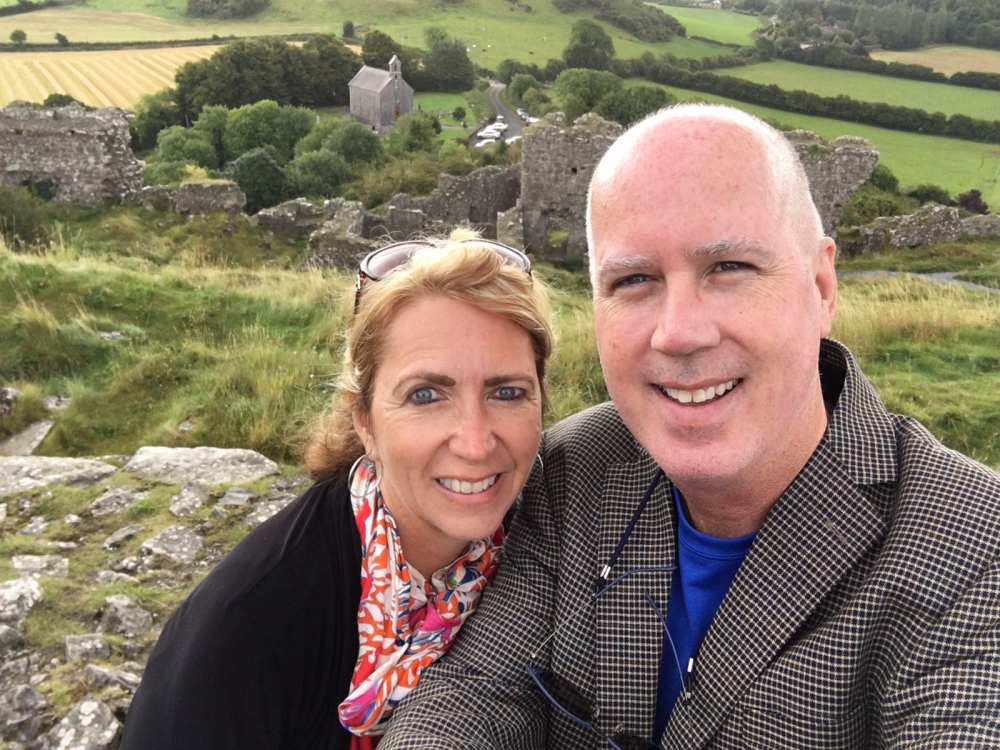 P.S. Don't forget this month's special The Biggest Part of Me for only $.99. If you've read the book, don't forget to leave a quick review. Just click here.