The Sweet Romance Life--Birthdays and Cakes
Monday, September 17, 2018 by Malinda Martin
One of the simple pleasures of life is in celebrating birthdays. In September we have two in our household—my husband Biff and my son who I refer to online as Stage Manager. Since I'm going to be out of town for Stage Manager's birthday, we celebrated both this weekend. What fun!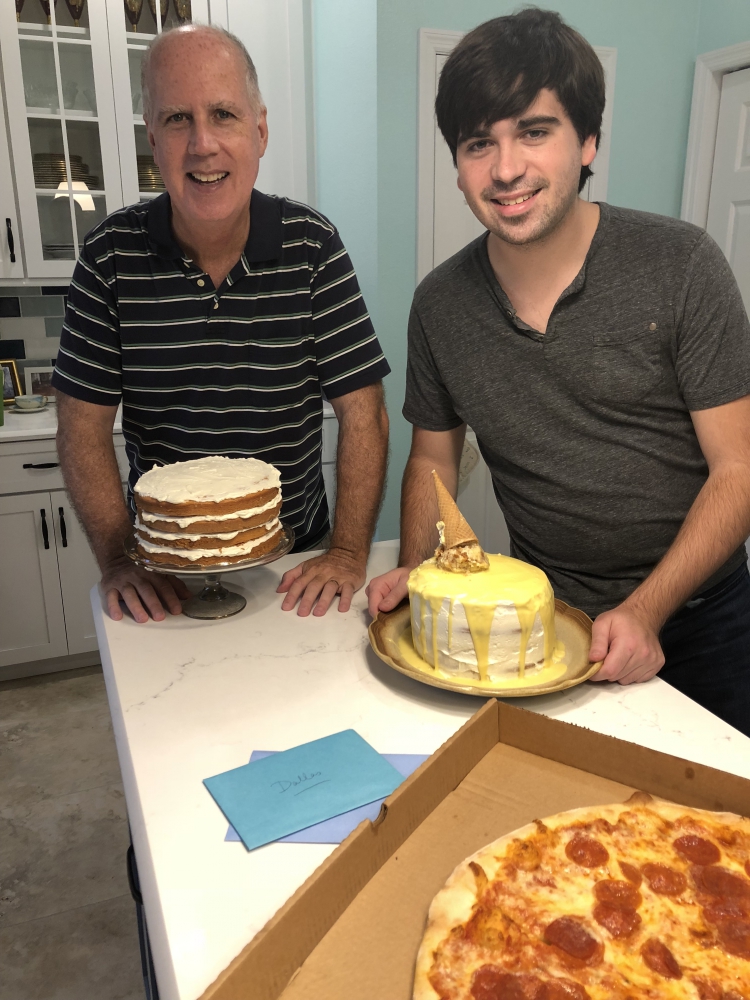 As a lover of baking as well as consuming baked goods, I was in heaven making two cakes for my boys. I found a wonderful and easy recipe for buttercream frosting. It's just 2 sticks of softened butter, 3 cups powdered sugar, 2 tablespoons heavy cream and 1 teaspoon vanilla extract. So easy and tastes, in my opinion, much better than premade frostings.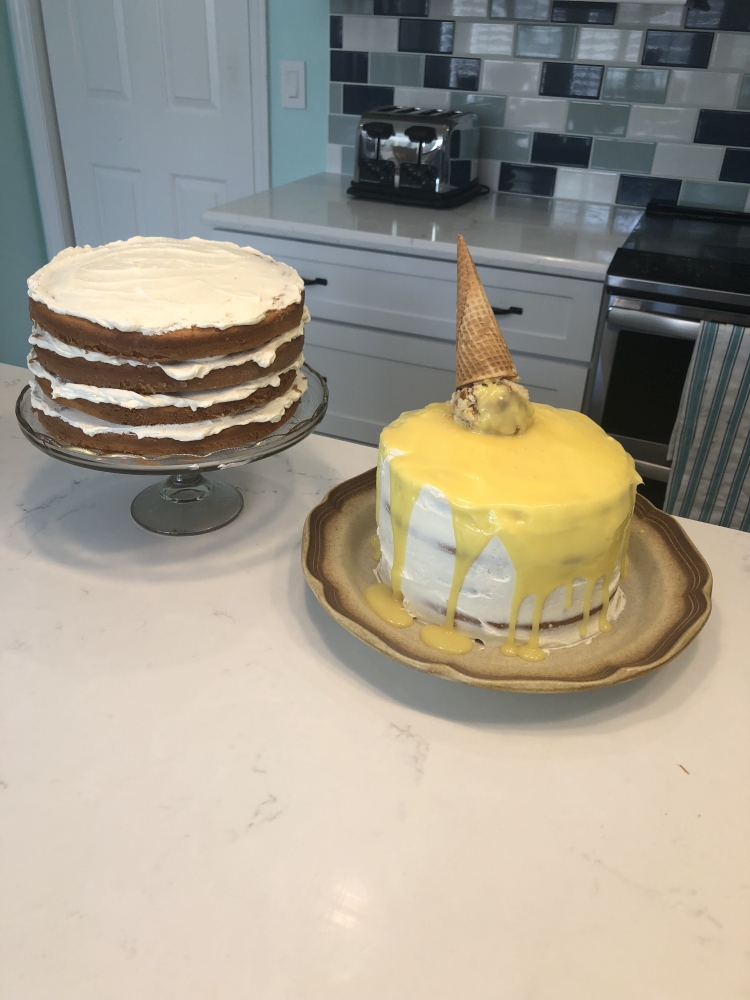 I wanted to do something different for Stage Manager's cake. I dripped a white chocolate ganache, tinted yellow since that's his favorite color, on it. I added cake crumbs to a sugar cone and using a plastic coffee stirrer, anchored it to the top of the cake to look like a cone of ice cream had melted. Okay, not the best looking cake, but it was my first attempt. It did taste good! I got the idea from a video posted on Facebook. You might have seen it, since I shared it. Here is the video again.
If you missed it before because you haven't liked my Facebook page, just go to the homepage of www.malindamartin.com and click on the Facebook like button at the bottom right. We have lots of fun on the Facebook page, sharing fun videos, quotes, and book deals. Hope to see you there!
Have a great week!
Blessings,
M.M.
---
---
---
Sign up to receive Malinda's monthly newsletter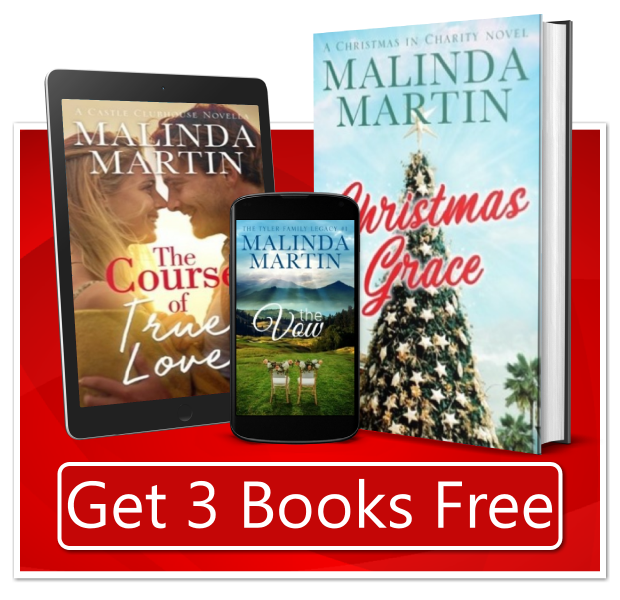 Sweet romance, Christian Fiction, or Christmas story, you pick! Join Malinda's email newsletter today and get your FREE book in whatever form you desire. Along with Malinda's newsletter, you'll get special announcement, free stories in PDF form, and sneak peeks of new stories. Be sure and join today!
---
Previous Posts