SWEET ROMANCE IN GEORGIA
Sometimes there's a calming and comforting feeling from going back to your roots. Especially when there's a sweet love that swirls among the people of your youth. I was blessed to experience that this past weekend.
My grandmother was one of thirteen children and a long time ago, her family started having a reunion every year. Growing up there was no question that on the third Sunday of August we would be in the south Georgia town of Hahira greeting a myriad of relatives I hardly knew. Even though many didn't know me as well, I was always met with hugs. (Note—when I took Biff to the reunion after we married, an elderly man came up to him and said, "Well, how are you, I haven't seen you since you were little." His diplomatic answer was "Yeah, it's been a long time."
)
The reunion actually starts on Saturday night when family members drive east of Adel, Georgia to the town of Ray City, passing Ray's Grocers and Ray's Dry Cleaners and Ray's Hardware, to Ray's Millpond Café. The small restaurant (which fills up fast on Saturday night so you have to get there early!) is quintessential Georgia. Set on a pond with a large dock where you can spy sunning alligators, the building itself isn't all that much, but the fish is fresh and the cheese grits delicious. The no frills carries over into the dining room with pictures of turkeys, nets with sand dollars, and fake greenery scattered throughout. (Note—I'll definitely use this setting in a story sometime. Too good not to!) The room fills up quickly as hugs are shared and laughs are plentiful.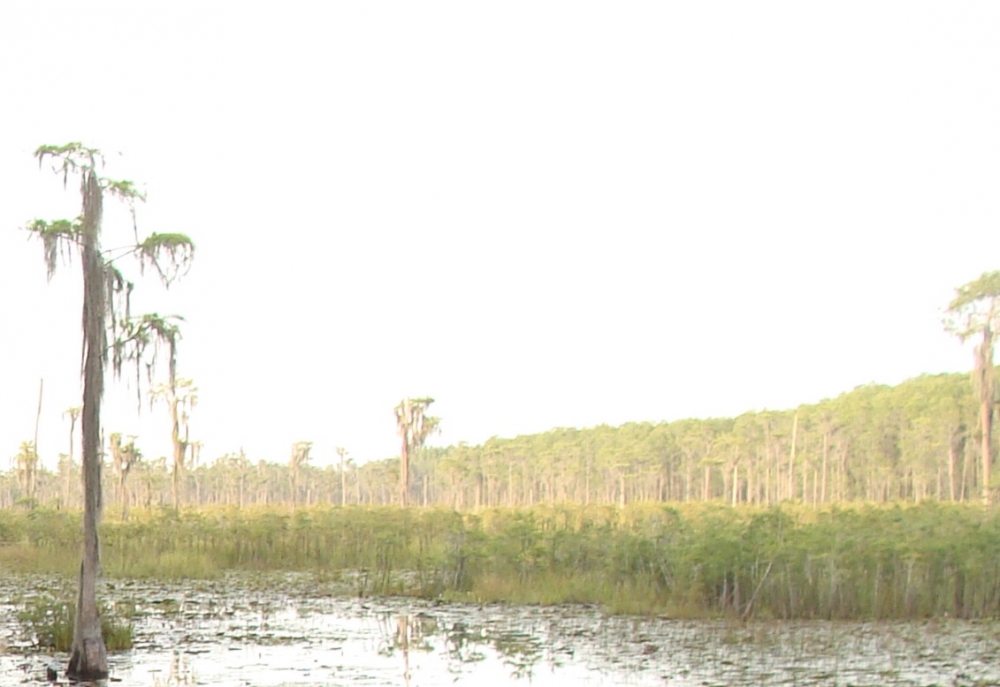 The next day we met near the New Friendship Primitive Baptist Church and cemetery for the actual reunion. Biff and I make the trip to the gravesite of my grandparents, buried side by side. They never missed a reunion. I still miss them. The fields that used to surround the reunion site, where we used to play horseshoe and toss a ball around, are dwindling as more gravesites have been added. Sad.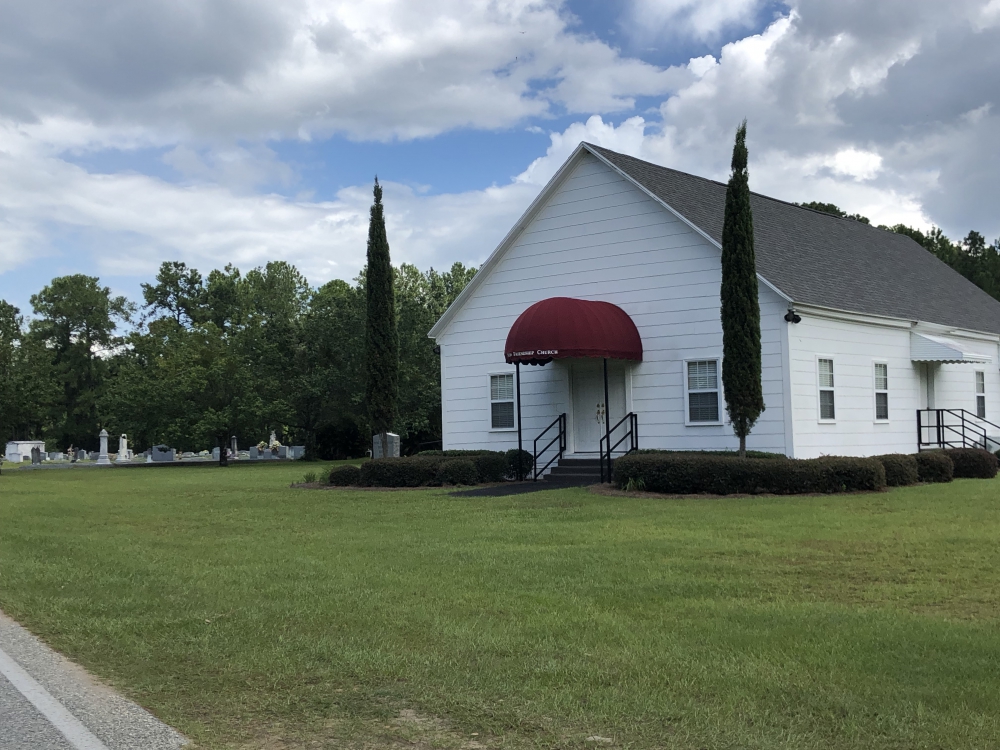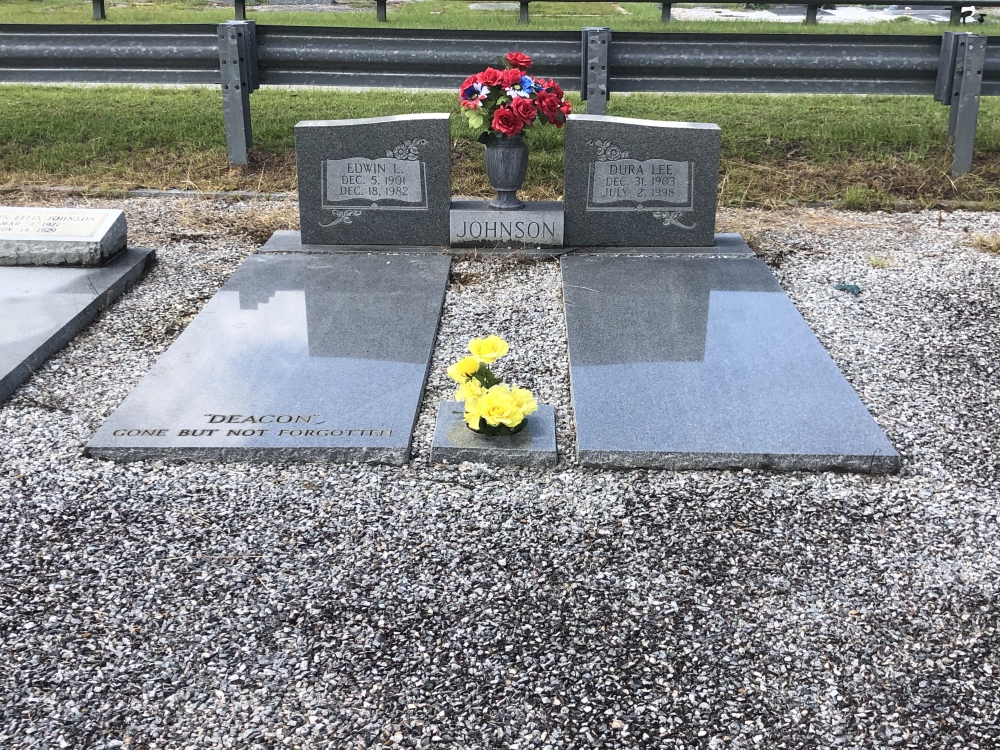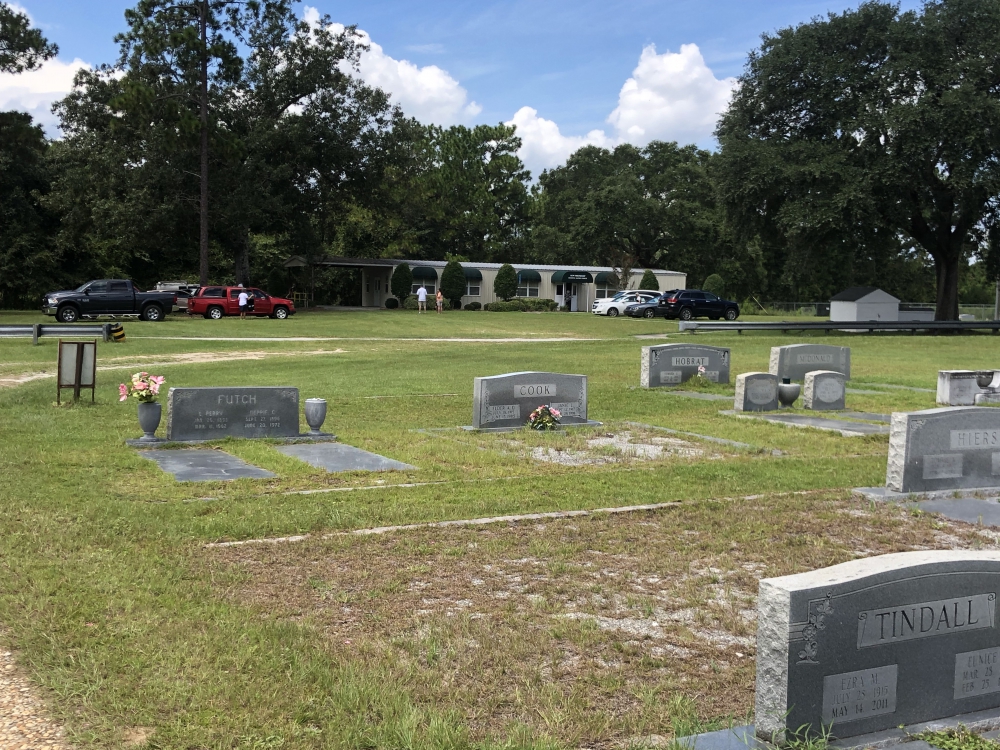 I'm thankful that the meeting site is now enclosed and air-conditioned. In my youth, it was only a covered slap of concrete with tables and benches. Not too comfortable in August. After more hugs the food comes in. Oh my! The best cooks in the world have brought in the most delicious food ever—chicken and dumplings, light and tasty, and sweet potato casserole, sweet as candy (I sound like an episode of Hee Haw. "Hey, Grandpa, what's fer supper!") There's spare ribs, fried chicken, white acre peas, and fresh green beans. Then the desserts. Banana pudding, yellow cake with chocolate icing, blueberry cobbler, Italian crème cake. Can you tell I'm drooling? And of course, plenty of sweet Georgia tea. Mmmm.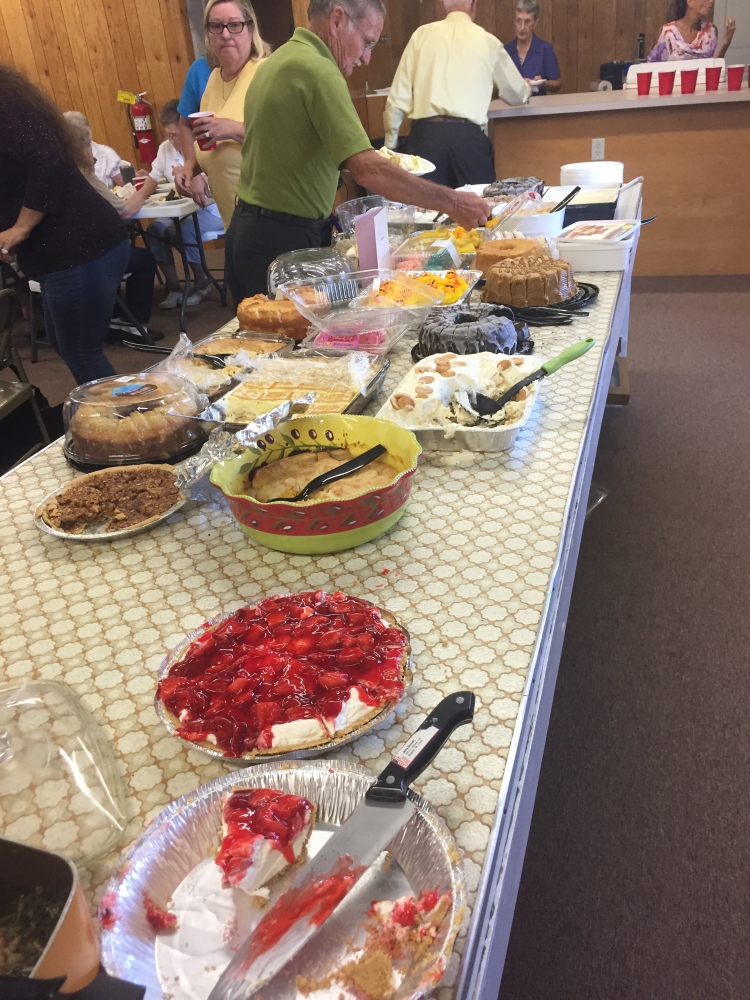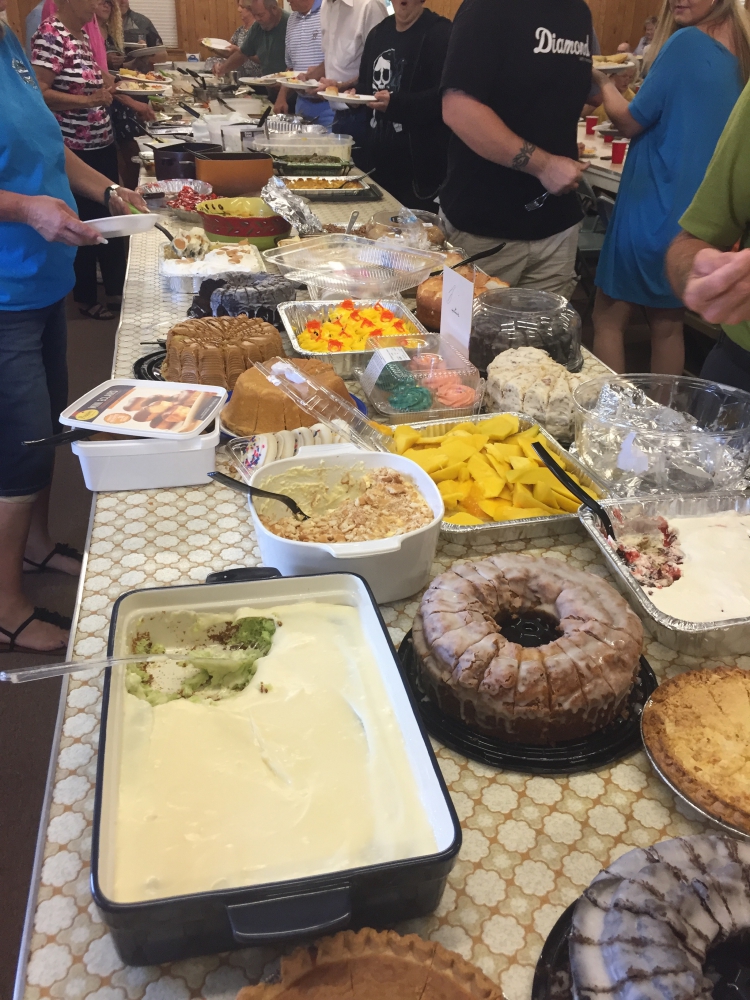 Of course as wonderful as the food is, the most important aspect of the reunion is the love that fills the building. What an honor it is to spend time with older relatives, to hear their stories of the past, to hear their love stories. My uncle is 93 and has been married to one woman all his life. My own parents have been married for 68 years this month. It is a blessing to watch, to even study how that happens. I always go back to husbands and wives observing a respect, a kindness, a sweetness that they keep in their marriages. Not something that automatically happens, but something they determine they'll have. I admire them and strive to be like them.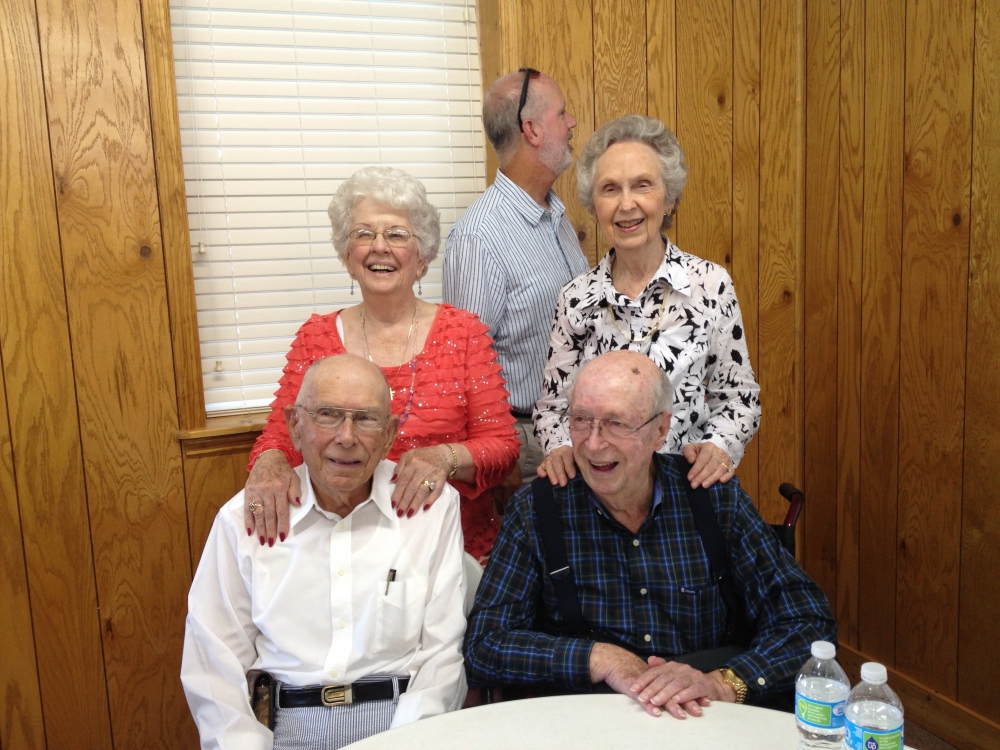 After we're stuffed full of good food and all talked out, we hug again and make our way home, hopeful that we can do it again next year. As a writer, I'm inspired and encouraged.
And reminded: The best love stories are the ones that last forever.
Blessings,
M.M.