Have you ever wished to check into a quaint Bed and Breakfast for the holidays?
Well, wish no longer. Sleep In Heavenly Peace Inn Two is here!
If you've read Sleep In Heavenly Peace Inn, then you've met Mary and Joe Puletti and their young son Bradley. They run a bed and breakfast in Vermont, along with the mysterious manager Angela. People come to the inn for Christmas and soon find that there's something magically healing about the place and this Christmas is no different.
Darren and Tricia Matthews wish for a romantic vacation. Actually, Tricia wishes for a baby and Darren wishes for a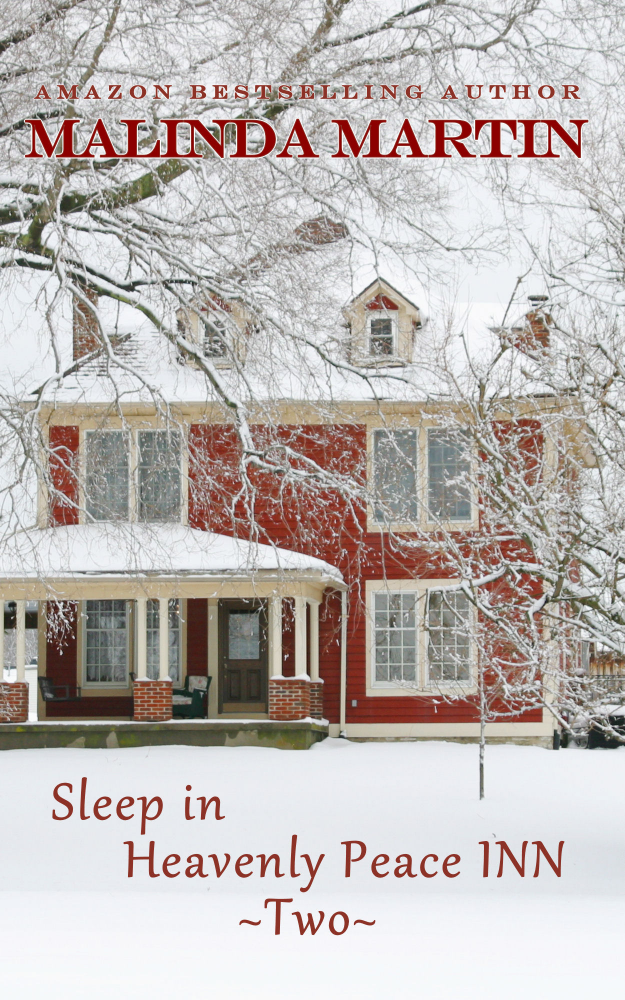 happy wife. Neither wish seems to be happening. But maybe a little time at the inn will help them accomplish both.
Natasha Safina is a professional violinist from Russia. Wanting to get out of New York, she's taken a job playing in Stowe, Vermont. Little did she know it would be at a little bed and breakfast, and performing with the irritating, arrogant pianist Franklin Murray. He's not too happy either to be performing with the "ice queen."
Stephanie Singer is an ambitious social worker, determined to save every troubled child she can. She has no time or inclination for romance. Tyler Buchanan is the orphanage staff worker escorting Stephanie and her young charge to the home he works at. Should be no problem at all. But when their van breaks down, right in front of the inn, and he's forced to spend time with Stephanie, he's afraid his feelings for her will be revealed. Especially since he can't spend any time with her without succombing to a terrible case of clumsiness. Will the inn survive?
Bradley is thrilled when little Christy comes to the inn. When she reveals her deepest Christmas wish to him, he'll do anything to help it come true.
For a feel good Christmas story, check into the Sleep In Heavenly Peace Inn. Available at amazon. Check it out at amazon.com.