FORGETTING CHRISTMAS
Tuesday, November 12, 2013 by Malinda Martin
It's here! I'm so excited to announce the publication of my new Christmas book. This time you get two stories – Forgetting Christmas and Sleep In Heavenly Peace Inn.
In Forgetting Christmas, Ali Benson wakes up from a traumatic accident to find that she's forgotten the last six months of her life, including her engagement to her boss, Michael Grayson. Michael must help her to get well so they can have their wedding on Christmas Day. But something feels off to Ali as she struggles to remember.
In Sleep In Heavenly Peace we visit a quaint bed and breakfast inn located outside of Stowe, Vermont. Three couples are forced to deal with their relationships during the holidays. With the help of three children, a kindly man with a white beard, the mysterious inn manager, and a reindeer, maybe they can come through the season with a little more peace. And love.
To celebrate this new book, I've put together a trailer of some of my favorite people answering the question . . . "Would you ever forget Christmas?"
Enjoy!
M.M.
---
---
---
Sign up to receive Malinda's monthly newsletter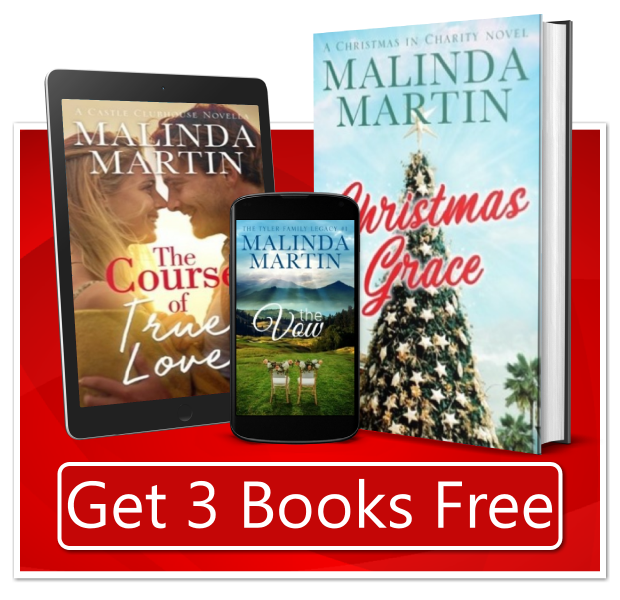 Sweet romance, Christian Fiction, or Christmas story, you pick! Join Malinda's email newsletter today and get your FREE book in whatever form you desire. Along with Malinda's newsletter, you'll get special announcement, free stories in PDF form, and sneak peeks of new stories. Be sure and join today!
---
Previous Posts