O TIME FOR LOVE
Tuesday, September 23, 2014 by Malinda Martin
Annie was too busy to fall in love. So was Jackson . . . They were perfect for each other.
Dear readers, I'm so excited to send out my first newsletter, "True Love." If you haven't signed up for the twice a month love stories, don't wait any longer! Just fill out the sign up memo to the right and I'll make sure you receive all the love stories along with news of upcoming titles.
Blessings,
M.M.
---
---
---
Sign up to receive Malinda's monthly newsletter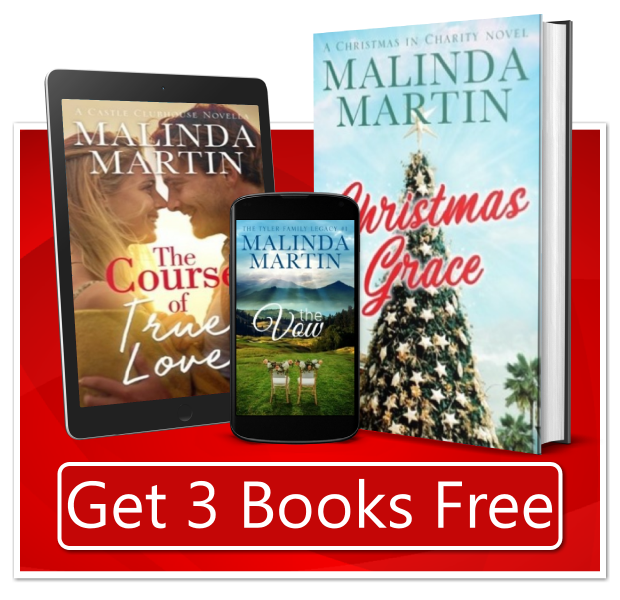 Sweet romance, Christian Fiction, or Christmas story, you pick! Join Malinda's email newsletter today and get your FREE book in whatever form you desire. Along with Malinda's newsletter, you'll get special announcement, free stories in PDF form, and sneak peeks of new stories. Be sure and join today!
---
Previous Posts