A DOSE OF HAPPINESS – THE SOUND OF MUSIC
Sunday, March 22, 2015 by Malinda Martin
Can anything be happier than Julie Andrews on top of a mountain singing a beautiful song? I don't think so.
Years ago, when I was just an infant
my parents took me to see The Sound of Music and now, 50 years later the classic movie still moves me.
I think it was the beautifully done love story that started my appreciation of romance. The sweet romance between the captain and Maria is portrayed on the screen with innocence, purity, and authenticity, something we rarely see in movies today. It is the epitome of a true love story that I never get tired of.
It is my goal as a writer of romance to create beautiful love stories that move my readers. And hopefully help us all love just a little more deeply and genuinely.
On this Monday, enjoy a dose of happiness with the song that still has us singing 50 years later.
Blessings,
M.M.
---
---
---
Sign up to receive Malinda's monthly newsletter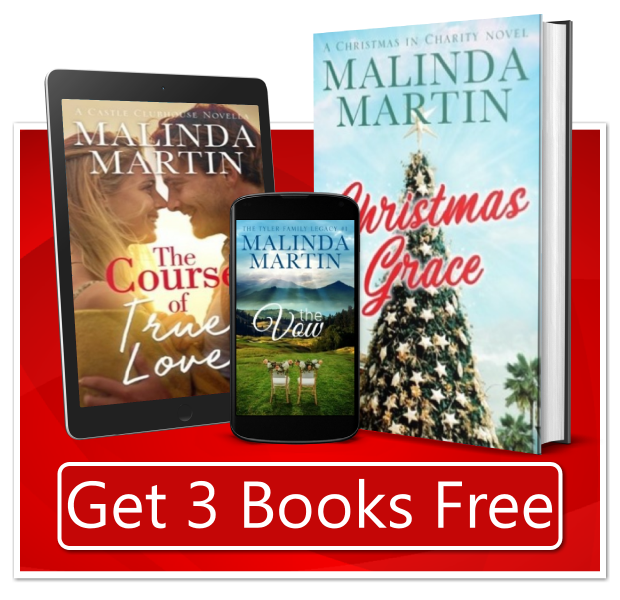 Sweet romance, Christian Fiction, or Christmas story, you pick! Join Malinda's email newsletter today and get your FREE book in whatever form you desire. Along with Malinda's newsletter, you'll get special announcement, free stories in PDF form, and sneak peeks of new stories. Be sure and join today!
---
Previous Posts