Hey everyone,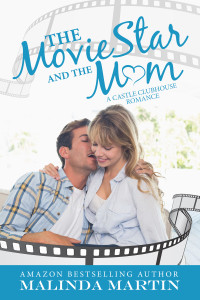 I'm so excited to tell you about my upcoming book,
The Movie Star And The Mom,
available on October 27.
Cassie Brown is a widowed mother of four who, through a series of events, has found herself in California, auditioning to be in a movie at the request of famous actor Donovan Baxter. She knows nothing about movie making or Hollywood. Or Donovan Baxter, for that matter. But she's determined to make a new life for herself and her children and decides to give Southern California a try.
Donovan Baxter, Hollywood mover and shaker, voted "Hottest Man Alive," is making a new kind of movie, a family comedy. He needs a mother figure that can help make him believable as a family man and Cassie Brown is his choice.
But her kind and nurturing spirit touches him in a way that no one else ever has. Incredibly, he finds himself attracted to the pretty, young mother. Cassie, too, is fascinated by the confident man with the deep sadness behind the blue eyes. As their relationship begins to deepen, they find they must deal with not only the differences in their lives, but the paparazzi, her children, and a large dog named "Goliath."
A sweet love story with humor, warmth, and plenty of chocolate chip cookies.
I hope you'll enjoy it!
Blessings,

M.M.