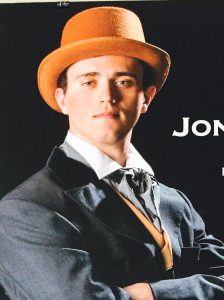 For the past two weekends I've been privileged to be in the audience of my son's play "Jane Eyre, the Musical." Being unfamiliar with the story, I enjoyed learning the classic tale of hardship, forgiveness, and being "brave enough to love."
In my never-ending quest for love stories with redeeming qualities, I was thrilled to discover this timeless tale.
Jane has a terrible childhood, orphaned and sent to a home where she is thought a liar. She befriends another young girl that teaches her the meaning of forgiveness, a lesson that stays with Jane all of her life.
Eventually, she travels to Thornfield Hall, to become governess of Adele, ward of the enigmatic Edward Rochester. The man is dark, full of secrets. (My son enjoyed playing a part so different from his own personality. Especially since he got to bully the other actors around. Something he doesn't get to do much of, since he is the youngest in the family!)

Jane is drawn to help the suffering man and in the process the two become friends. Then all hell breaks loose. Of course. You didn't think it would be smooth sailing for the two protagonists, did you?
I won't spoil the story but I will say that both Jane and Rochester must reach inside of themselves to become better people. The ending is so satisfying that I wanted to enjoy it over and over.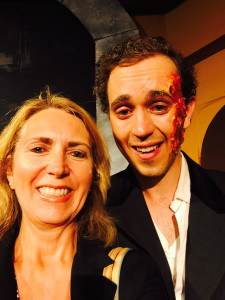 If you've never read the book, seen the movie, enjoyed the musical, I highly encourage you to do so. I guarantee, the tears will flow.
This was my son's last high school musical, since he will be graduating next month. Yikes! I'm so thrilled and thankful he was part of such a wonderful production.
Yes, his skin problem did clear up
Actually, it's part of the ending but no spoilers.
Long live sweet romance!!