HEARTBREAK!
Monday, August 29, 2016 by Malinda Martin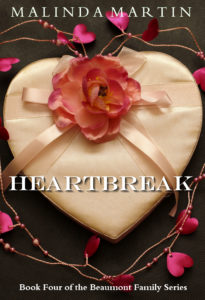 It's time for Adam, the youngest Beaumont son, to find the love of his life.
Adam Beaumont's world is all about work and family. Family being his parents and siblings. Since having his heart demolished years ago, he's given up on the dream of falling in love and settling down, which is okay with him. And now just as his career is on the verge of something big, she walks back into his life . . .
Carly Washington has never forgotten the man whose heart she broke. But surely in a city the size of Orlando they can avoid each other. When they happen to meet again, all the pain and guilt of her leaving returns doubled.
They decide to be cordial, even friendly to each other, neither giving the other the chance to become important again. But when absurd accidents begin to happen to them, Adam's determination to keep his heart in tact is put to the test as he yearns to protect Carly. And as they grow closer, can he help heal the breach between her and his family and at the same time keep his heart from breaking again?
Get you copy at www.amazon.com.
---
---
---
Sign up to receive Malinda's monthly newsletter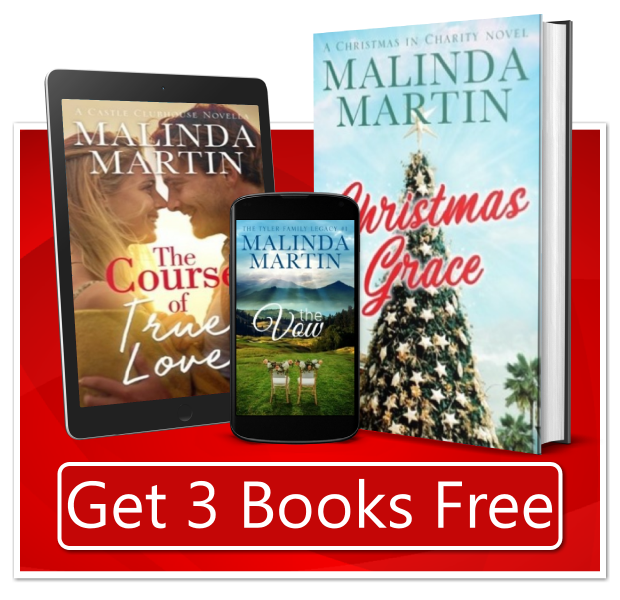 Sweet romance, Christian Fiction, or Christmas story, you pick! Join Malinda's email newsletter today and get your FREE book in whatever form you desire. Along with Malinda's newsletter, you'll get special announcement, free stories in PDF form, and sneak peeks of new stories. Be sure and join today!
---
Previous Posts