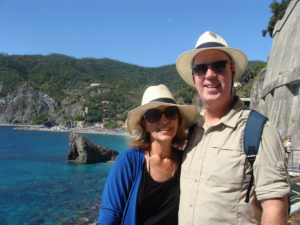 Our world is an amazing place and it's such a gift when we can go outside of our own comfort zone and experience it.
Biff and I have just returned from a trip to Europe and although it's good to be home, the memories will linger. The people, the places, the history . . . it was mind boggling and fascinating.
But first, for those of you that played the "Where in the World are Malinda and Biff?" game on Facebook, thank you and here are the ten answers.
l. The Cliffs of Moher, Ireland
2. Big Ben, London, England
3. St. Paul's Cathedral, London, England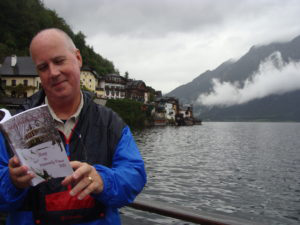 4. Notre Dame Cathedral, Paris, France
5. Arc de Triomphe, Paris, France
6. Salzburg, Austria
7. Milan Cathedral, Duomo, Milan, Italy
8. Cinque Terre, Vernazza, Italy
9. Venice, Italy
10. Disneyland Paris
Traveling is so much fun, but it's definitely not for the faint of heart. Biff and I had to learn to communicate without using English (or in the case of England, without using "American). It took a while to remember that if you wanted your food "to go" you say "take away." We learned to say "hello" and "thank you" in four different languages. And,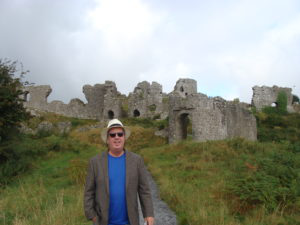 like in America, the large cities were fast and crowded and the small towns were friendly and calming.
And Disney knows how to run an amusement park even in a foreign country.
As we rode airplanes, cars, buses, boats, trains, and subways, I found myself studying the people. There really isn't much difference–we all have the same interests, fears, problems, loves. It was easy to imagine romances between the banker riding the London metro and the singer performing on Portobello Road. Or a lonely American at a hotel on the Greek Island of Corfu and the handsome Greek hotel owner. Or maybe a tour guide in Salzburg and an Austrian Prince. Hmm. Sounds like the makings for a sweet romance story. I guess no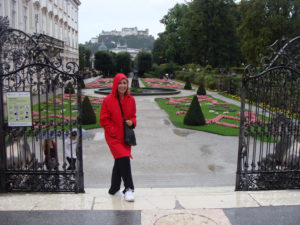 matter where I am, my mind is writing a story.
So my new goal is to combine traveling with writing. Bringing the beautiful settings to life in books, combined with a sweet love story. I'm hoping to share more with you in the next year.
In the meantime, where should I travel to next? Any ideas?
Blessings,
M.M.