Two New Titles To Choose From!
Wednesday, November 16, 2016 by Malinda Martin
I'm so excited to tell you about two new books available now.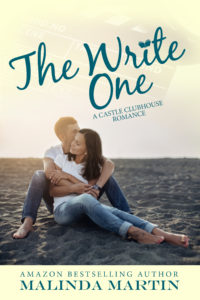 The first is The Write One, the third book in the "Castle Clubhouse" series. If you're familiar with the title it's because this story was previously released with a different cover. It's been updated and refreshed. The story is about Samuel Delaney, one of the actors from the "Castle Clubhouse" television show. He's now a successful television star, living the life of the rich and famous. Victoria Adams is an introverted romance novelist who couldn't care less about Samuel's fame, which baffles him. But the members of "Castle Clubhouse" seem to be getting help in finding the love of their lives and this time it's Samuel Delaney's turn.
Get your copy at www.amazon.com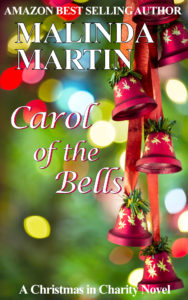 The second book is the yearly "Christmas In Charity" story. I love, love, love these characters and look forward to sharing them with you each year. Christmas is always a wonderful time in Charity, a time for healing, for miracles, for love. That's what Carol Baker is going to find out in Carol Of The Bells. She's secretly in love with Dr. Bradley Moore, famous scientist, professor, and resident of Charity. When they get to know each other as a result of working on a project together, the sparks fly. However, the recognition that Brad is getting along with the attention from the media could sabotage their relationship before it has a chance to start. Or it may make both of them confront fears, doubts, and what they really want in life. You can get your copy at www.amazon.com.
Hope you enjoy these sweet romance stories and please remember to leave a review on amazon and goodreads so others can find them.
Blessings,
M.M.
---
---
---
Sign up to receive Malinda's monthly newsletter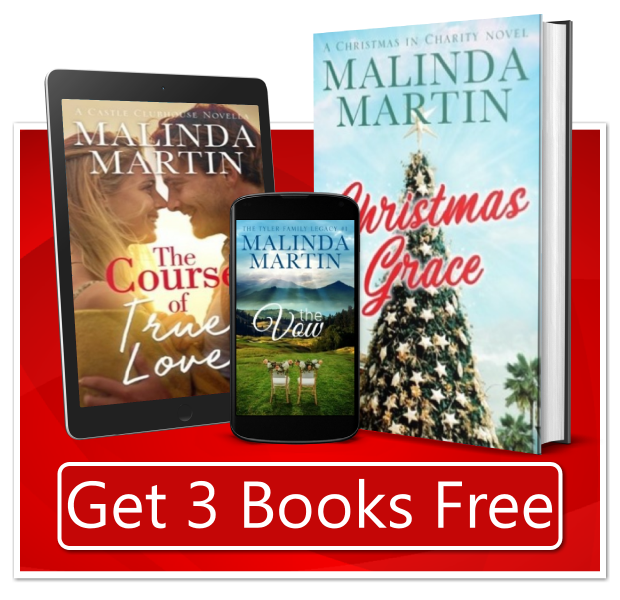 Sweet romance, Christian Fiction, or Christmas story, you pick! Join Malinda's email newsletter today and get your FREE book in whatever form you desire. Along with Malinda's newsletter, you'll get special announcement, free stories in PDF form, and sneak peeks of new stories. Be sure and join today!
---
Previous Posts