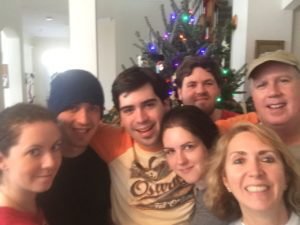 Another Christmas has come and gone and as I think back over special time spent with my family, my mind goes to Christmas morning when the seven of us were together in our family room, the Christmas tree lights shining, carols playing in the background, and I delight in the memory.
This year as we were exchanging gifts I had an epiphany. As always, we let one person at a time open a present, then oohed and aahed, commenting on the generosity of the giver. I realized that during this process I was getting to know the people my children are becoming, by not only the presents they enjoyed, but the chatter among the family. I listened as I heard their likes, dislikes, hopes, and dreams. And I realized how much I liked each of my children as individuals. Priceless.
I also learned how much my children know about me, as each one did an outstanding job surprising and delighting their mom.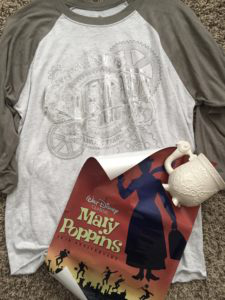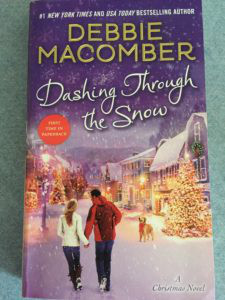 My daughter knows I love Mary Poppins, so she spoiled me with a "Parrot" mug and a movie poster. She included a tee shirt from a chocolate shop we visited together and she'd heard me say I liked.
My son knows I love to read. And the writer that inspires me the most is Debbie Macomber. So he gave me her newest Christmas paperback (which I quickly read the following two days!).
My son knows I love the Adam West Batman from my youth. He gave me an animation movie featuring the voices of Adam West, Burt Ward, and Julie Newmar. Together, he and I watched it, laughing at the campy feel and old jokes (Holy Dialogue, Batman!!)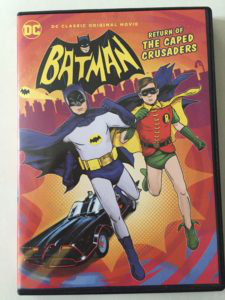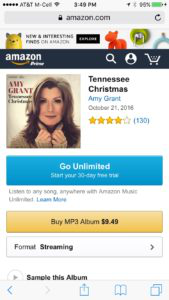 My son . . . okay, so I had to tell him what to get me. Twice. And text him a picture of the item on the Amazon site. And yes, he did order it a couple of days before Christmas, sure of the one day delivery for Amazon Prime customers. But he had it wrapped and under the tree for me Christmas morning.
My daughter knows I am a writer. My firstborn, she sees my heart, my struggles and my desires. She made this beautiful framed quote that says, "Above all, be the heroine of your life, not the victim. Nora Ephron."
All of my children demonstrated something very important–that they listened. And I think that was the best Christmas present of all.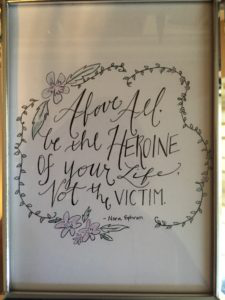 M.M.