FIREWORKS ON THE FOURTH—A Charity Short Story
Get your copy of this sweet short story by clicking here!
It's summer in Charity, Florida which means ice cream, summer camp, and another sweet romance.
Still hurting from a broken marriage, Brandon Crane is happy to relocate to Charity and as the new middle school math teacher, is eager to meet many of his students in the school's annual summer camp. He's not prepared for the fiesty and beautiful volunteer he's expected to work with.
Town Tavern waitress Sally Forester wants above all things to be a teacher. Until that time, she'll volunteer at the school for the experience and the distraction from her miserable divorce. What she doesn't need is a handsome new teacher making her forget her vows never to fall in love again.
All your favorite characters are back—Grace, Mac, Holly, the Jeds—as well as new neighbors to the little town. Get your pdf copy by clicking here.
CASTLE CLUBHOUSE
Who's the mysterious man helping Castle Clubhouse alum find their true love?
First, we saw an Elvis impersonator helping our hero Donovan Baxter finding love. Then it was an organist in a small wedding chapel in Connecticut giving advice to Matthew Mackenzie. Where will he turn up next? Who do you think he is? Keep checking back for clues.
CASTLE CLUBHOUSE
Castle Clubhouse is an American children's variety show created and produced by Tom Bosworth via Warner Brothers Television. The show had an ensemble cast of talented youth ranging in age (at the start of the show) of ten to fourteen, guided by their ever patient leader "Big Bill Whittaker" and his assistant, a young Donovan Baxter. Future celebrities included television star Samuel Delaney, award-winning singer Matthew Mackenzie, Broadway star Jennifer Van Dyke, along with successful writers Laura Manchester and Nicholas Varela.
It aired for five seasons on the CBS network. Originally sponsored by Lecour Napkins and Toys R Us, the show followed the musical adventures of ten children who congregated after school at the huge backyard fort of a beloved neighbor and his nephew, a teacher at the local school. Each time they entered the fort, it magically turned into a large medieval castle complete with towers, moat, courtyard, and great hall. Most episodes revolved around songs, dances, and the learning of an important life lesson.
Castle Clubhouse ran for a total of 115 episodes. The show enjoyed blockbuster ratings during its original run and has had a solid following during the past decade of syndication.
CAST AND CHARACTERS
Bill Whittaker as "Sir Bill," the head of the castle and leader of the group. Nicknamed "Big Bill" due to his broad shoulders and massive height, the dramatically trained actor delighted in playing the lead and constantly marveled at the talent of the young cast. After touring the world in stage productions of "The Music Man" and "You Can't Take it With You," Whittaker surprised audiences with his engaging performance as the eccentric uncle in the Buster Brown movie franchise.
Donovan Baxter as "Sir Donovan." This was Baxter's first major role in Hollywood, other than a few walk-ons in various movies and television shows. Mid-run of the series, he was cast as Carson Fleming's brother in the movie Midnight Chances, which was a worldwide success. He continued his movie roles, including an Oscar winning performance in Handle With Care. Later, he partnered with Castle Clubhouse producer Tom Bosworth to form Bosworth Baxter Productions. (Editor's note–See The Movie Star And The Mom)
Matthew Mackenzie as "Sir Matt." The guitarist and singer initially gained fame as the middle brother of the group "Mackenzie." The band took a break when Mackenzie began Castle Clubhouse and he quickly became one of the most popular cast members. Since the show ended, Mackenzie has toured and recorded, gaining fans all around the world. (Editor's note–See A Change Of Plans)
Jennifer Van Dyke as "Lady Jennifer." Van Dyke was already a veteran of commercials before gaining a role on Castle Clubhouse and was often paired with Mackenzie in the show's dance sequences. After the show wrapped, she attained stardom on Broadway, appearing as "Belle" in Beauty And The Beast" and "Millie" in Thoroughly Modern Millie. (Editor's note–See A Change Of Plans)
Samuel Delaney as "Sir Sammy." Delaney had appeared in commercials and guest spots on television before starting with Castle Clubhouse. He made several "coming of age" movies before graduating to more adult roles. With his role as Vince Banning on the popular series Capital Crimes, he has solidified his television stardom. (Editor's note–See The Write One)
Joey B Trent as "Sir Joey B." The adorable, younger member of the group made his entertainment debut on Castle Clubhouse, gaining almost as many admirers as Matthew Mackenzie. Following the children's show, Joey B attempted a career in teen movies but soon retired from the industry. He is currently employed as a firefighter/paramedic in Los Angeles County. (Editor's note–See Where There's Smoke)
More to come!
Enjoy a Castle Clubhouse Novella, The Course Of True Love. To download the PDF, click here.
---
Where's Biff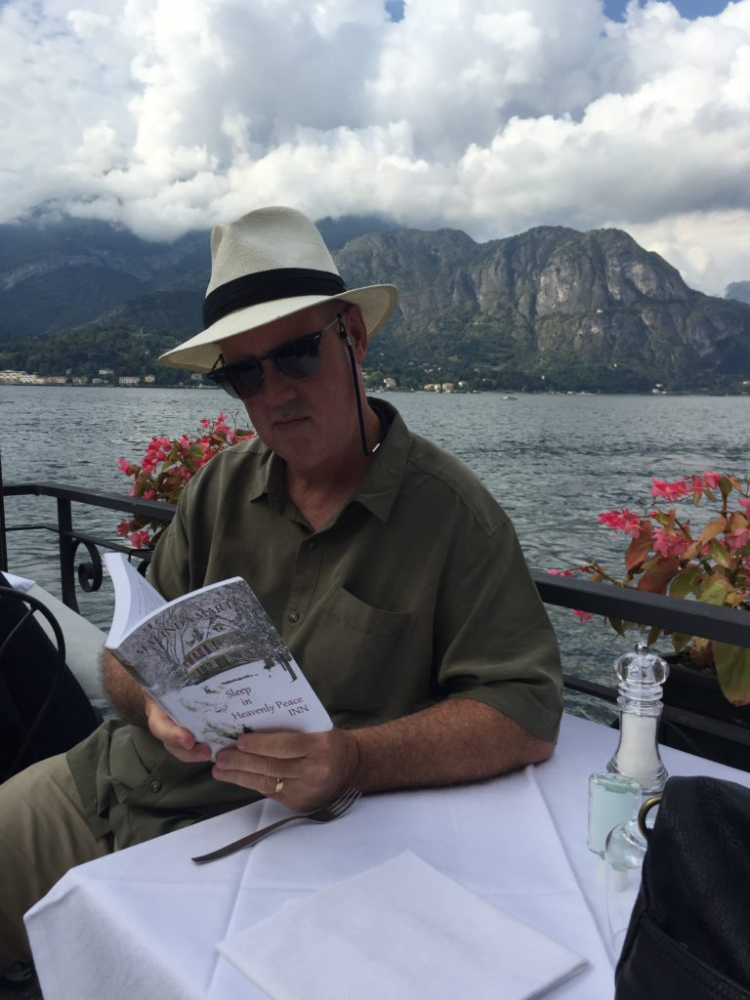 Lake Como, Italy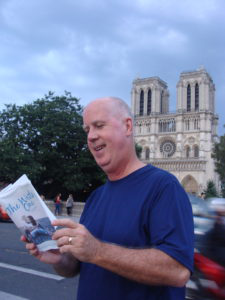 Paris, France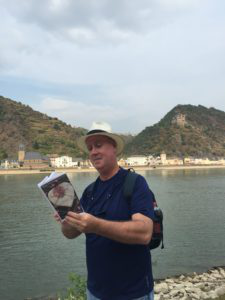 Bacharach, Germany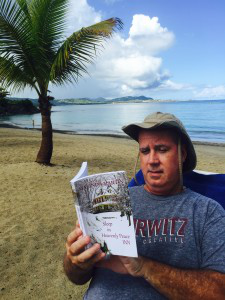 St. Croix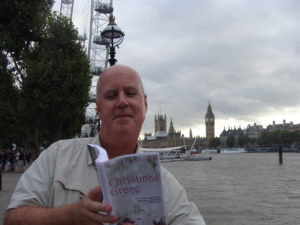 London, England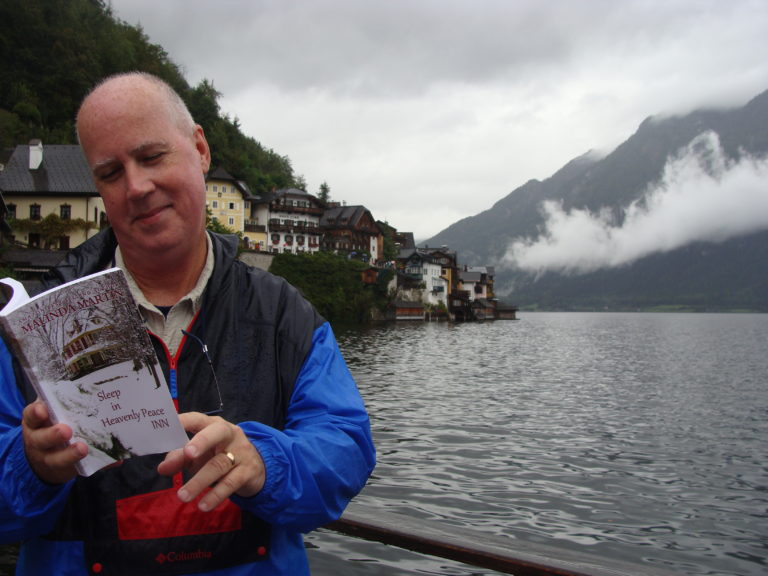 Hallstatt, Austria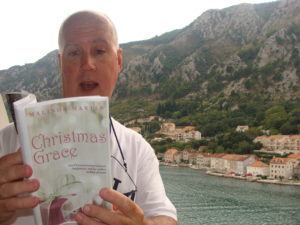 Kotor, Montenegro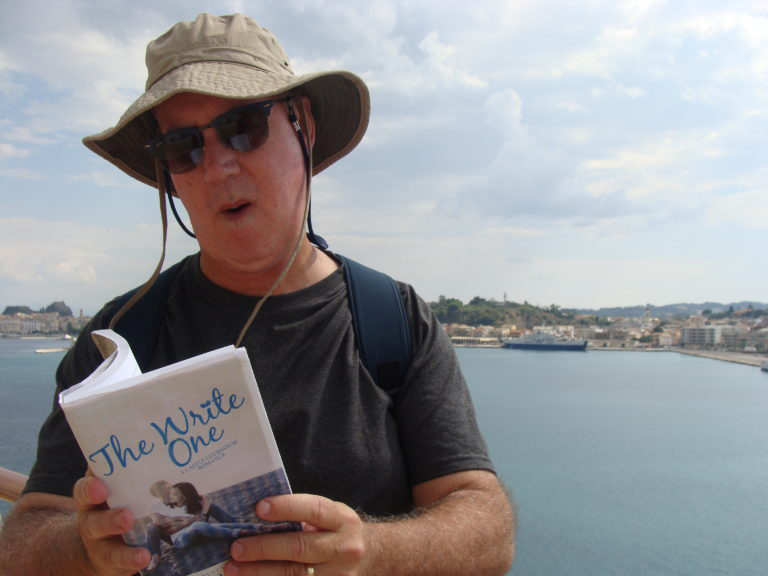 Corfu, Greece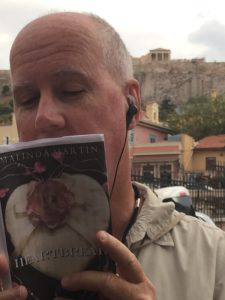 Athens, Greece
Christmas Around the World with Biff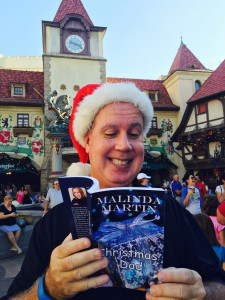 Frohn Weihnachten
which means Merry Christmas in Germany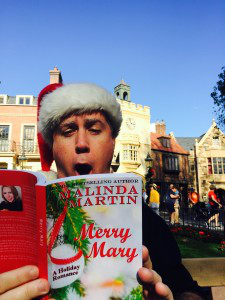 Seasons Greetings!
From The United Kingdom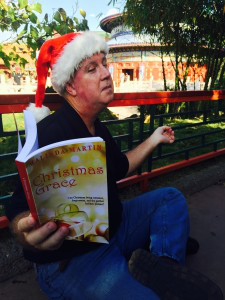 Meditating during Christmas in China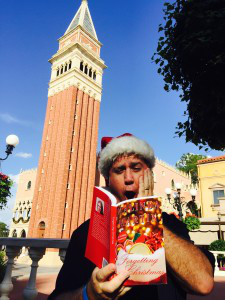 Buon Natale
from Italy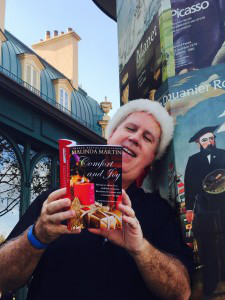 Joyeux Noel
Merry Christmas from France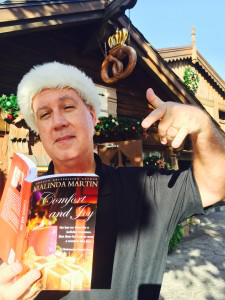 Stopping for a pretzel in Norway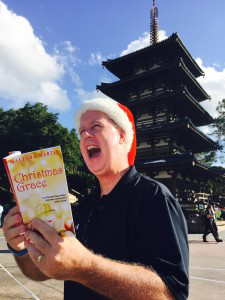 Meri Kurisumasu
from Japan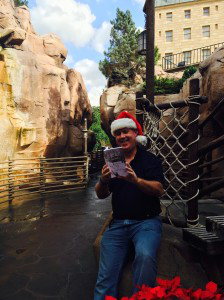 Merry Christmas from our northern neighbors-Oh, Canada!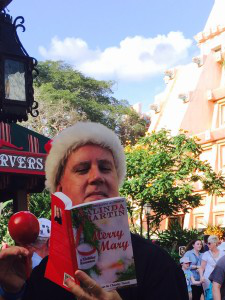 Feliz Navidad
"I wanna wish you a merry Christmas!"