A Sweet Romance Life – Animal Kingdom With Biff
Tuesday, May 2, 2017 by Malinda Martin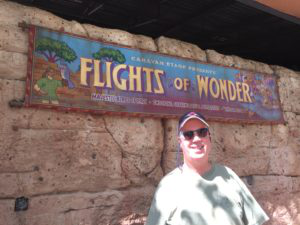 Through the years Biff and I have tried to continue the ritual of dating, as all successful couples do. There's something vital in taking time to get away together, even if it's only for an hour or two.
This weekend we visited Biff's favorite Disney park, Animal Kingdom. It was a beautiful spring day here in Florida, which means that the temperature was a balmy 93. Yes, that's right, 93. Looking around at the masses, I was thankful I wasn't pulling little ones in my wake, instructing them to have a good time (although I did have to warn Biff about his attitude once).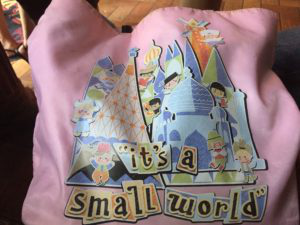 Looking around I was amazed by the advertisements I saw everywhere on shirts, hats, even tattoos. Really? Smugly, I looked down and sighed. No ads on me. But before I could feel superior I noticed my tote bag. Caught. All right, I wear ads too. I guess it's inevitable.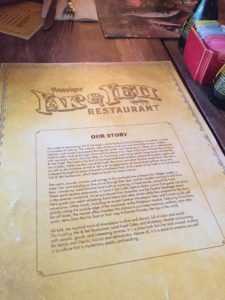 After seeing the "Flights of Wonder" show we had dinner at "Yak and Yeti" which is a wonderful (and air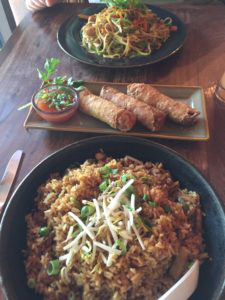 conditioned!) sit-down restaurant. Even if you don't normally like Asian food, everything here is yummy and abundant. The fried rice bowl they gave me could have fed my family of seven.
The view from our table.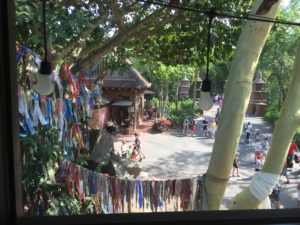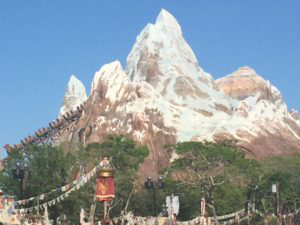 Biff had passes for us to ride the big rollercoaster "Expedition Everest" which is where we went next. I know, a rollercoaster after dinner? Yeah, we really didn't think that through. Very evident after the first drop when my stomach said, "What the heck do you think you're doing?" The picture taken of us going down the big drop was hilarious and predictable–me with a big smile on my face, screaming. And Biff, teeth clenched, holding on with white knuckles. But he goes on those rides with me because he knows how much I enjoy them. Ah, sweet romance.
I like this guy, Biff. Think I'll keep him around.
Blessings,
M.M
---
---
---
Sign up to receive Malinda's monthly newsletter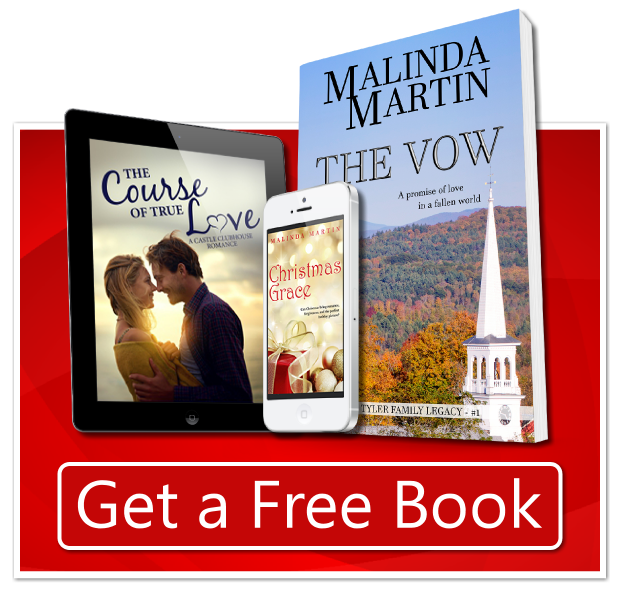 Sweet romance, Christian Fiction, or Christmas story, you pick! Join Malinda's email newsletter today and get your FREE book in whatever form you desire. Along with Malinda's newsletter, you'll get special announcement, free stories in PDF form, and sneak peeks of new stories. Be sure and join today!
---
Previous Posts